Apollo foundation administration
Posts: 647
Joined: Sun Jun 18, 2006 10:43 am
Location: Micras
URL -
http://www.micromaps.org/forum/viewtopic.php?t=1285
Lazy: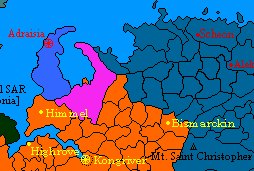 Voting commences.
Aye
Colonel Vilhelm von Benkern - Preserving the Memories
(Regardless of whose those may be)
The old guard is going away. A new dawn is rising. May the next generation build and learn from us. This world is yours.
-Greg "Gman" Russel, 20th July 2006
Bill wrote:Only in micronationalism can I see two women argue about the solution to an equation I posted that has no real purpose...
Administrator-General
Posts: 1273
Joined: Tue Mar 28, 2006 7:59 am
Location: The Dark Side of Atos
Contact:
OUI
Pete James
Administrator-General

IM avalible upon request
MCS Technical Advisor
Posts: 3998
Joined: Tue Mar 28, 2006 12:52 pm
Location: new-empire
Contact:
YES